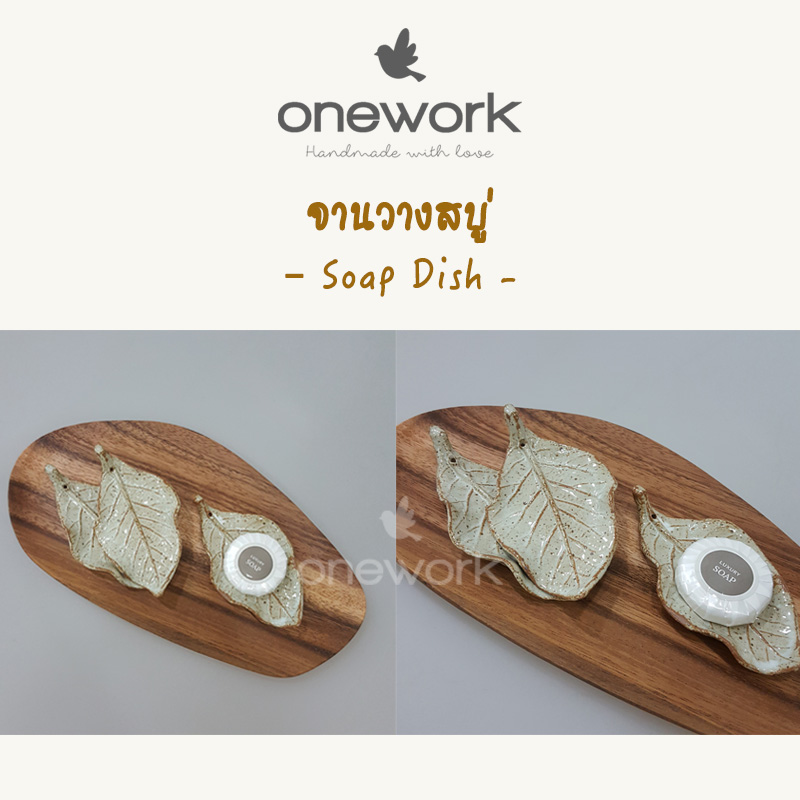 Ceramic Handmade – Leaf Soap Dish
Every piece is made with a lot of Love and Positive Energy. It is filled with love to make sure that you will be joyful every time using it.
These beautiful handmade leaf soap dishes are a great way to add that special touch to your hotel bathroom.
Please notice a shade of color of the item may be different in reality those in the picture.
"A little thing in your hand is delicately made by the company who is in love with handmade & design. It is filled with love to make sure that you will be joyful every time using it."
Last Update:
20 March 2019
Ceramic Handmade – Leaf Soap Dish วันเวิร์คโปรดักซ์